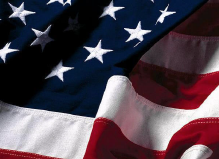 Schorsch Village community was ranked number 24th in the Nation out of 170 neighborhood in 20 cities comparing home sales and income data with ranking from the organizations Walk Score and GreatSchools. Heather Cherone from DnaInfo wrote, "People definitely want to live where they can get a good deal, send their kids to a good school and walk to shops and restaurants", Dante said. "Dunning -- and Schorsch Village has all that." Check out the article here.
Schorsch Village is a "family neighborhood."  Wide, tree-lined streets are filled by sturdy brick homes, with beautiful landscaped lawns.  Middle class families have maintained the proud heritage of this community for over 75 years.  Located on the northwest side of Chicago, between Addison and Belmont, and Harlem and Narragansett, this ethnically diverse community of Schorsch Village remains tucked away from the hustle and bustle of the city.
Ours is a true "village" of well-maintained single-family homes with fenced yards and colorful gardens.  Schorsch Village welcomes newcomers.  Residents walking leashed dogs; children playing in Shabonna Park; and people visiting on open front porches aptly describe this friendly community.
The Schorsch Village Improvement Association (S.V.I.A.) is dedicated to serving our community by providing valuable resident services, including community meetings and information concerning area events. We welcome new members from the Schorsch Village Community. Please inquire today about how you can become a part of our growing membership.  To learn more, send an email to schorschvillage@gmail.com